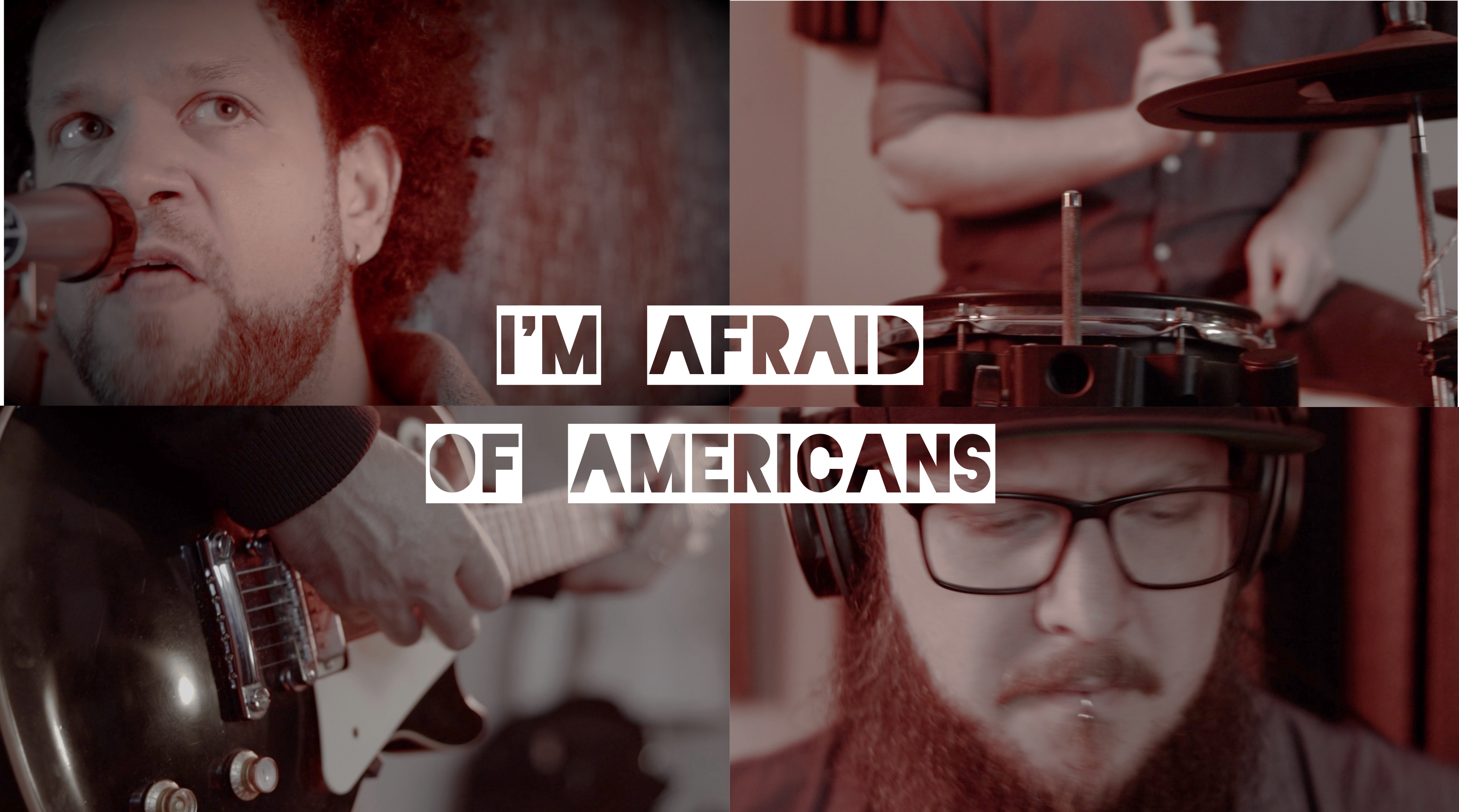 Hey RoshamFAM!
We're so excited to release the trailer for our cover of David Bowie's "I'm Afraid of Americans," but first we want to give a shout out to our friends on Patreon. You help make these monthly videos possible! Thank you so much! We hope we can keep making these better and better for you!
JT Villian, Christene W, Rachel E, Jeff C, Jimmy J, Sherry S, Andy K, Bill H, Phyllis F, Nadia M, Elvin B, Steve B, Nancy B & Renee T
If you enjoy our music, consider joining us on Patreon. Being independent musicians can be challenging and we really appreciate your support. So check out what we have waiting for you on Patreon, even if it's just for $1. It goes a really long way! Join at patreon.com/roshambeaux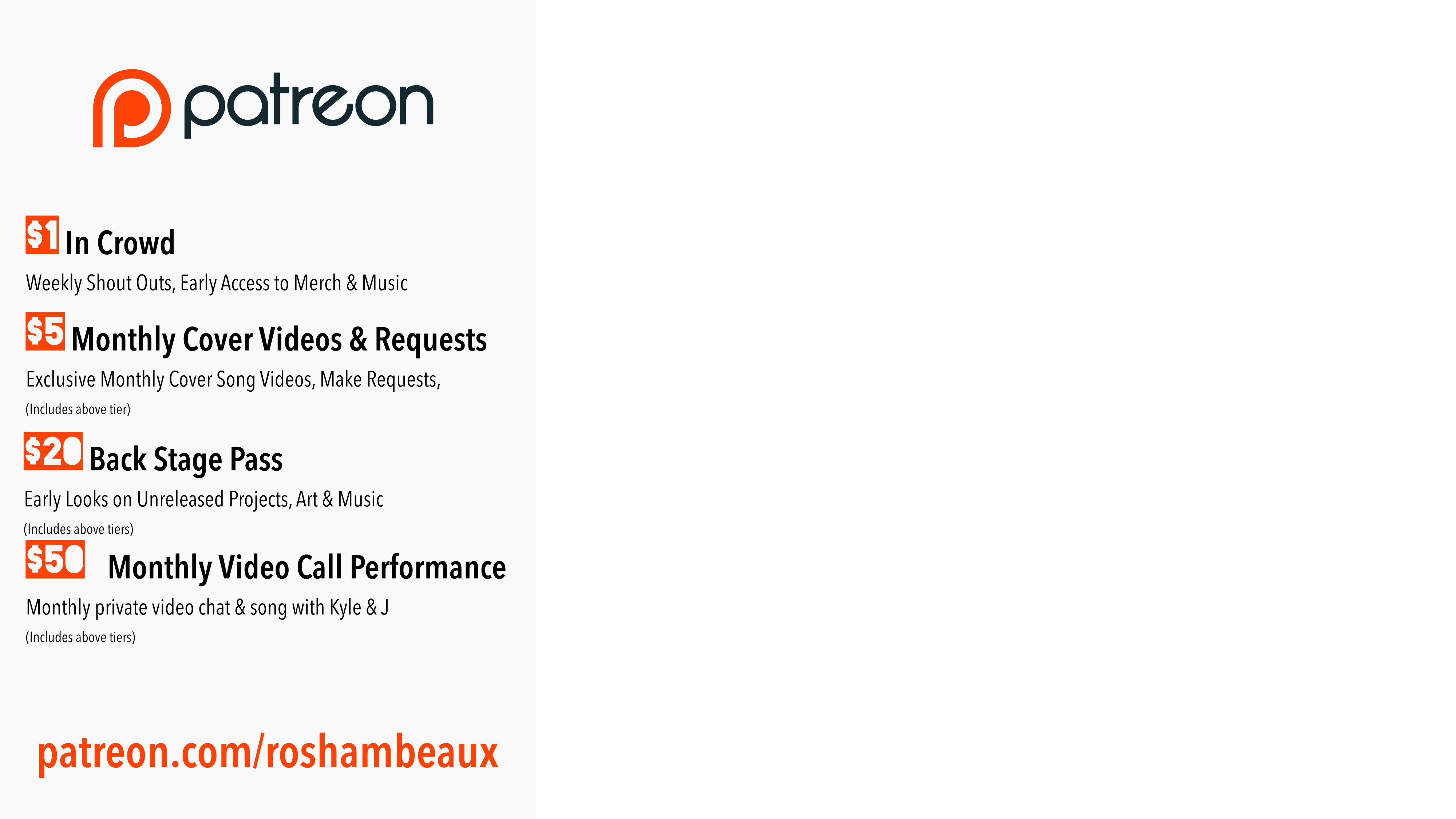 I'm Afraid of Americans!
We absolutely love this song! When Bill H on Patreon asked for either some Nine Inch Nails or David Bowie we immediately thought of this NIN/David Bowie collaboration. Every month we learn, reimagine, record and shoot a new cover song based on requests we receive on Patreon. Watch the trailer below!
You can watch the entire video along with half a dozen other unreleased covers at patreon.com/Roshambeaux for just $5. Be sure to put in your request for the next one. We're gonna be deciding on the next one soon!
What's Up With J...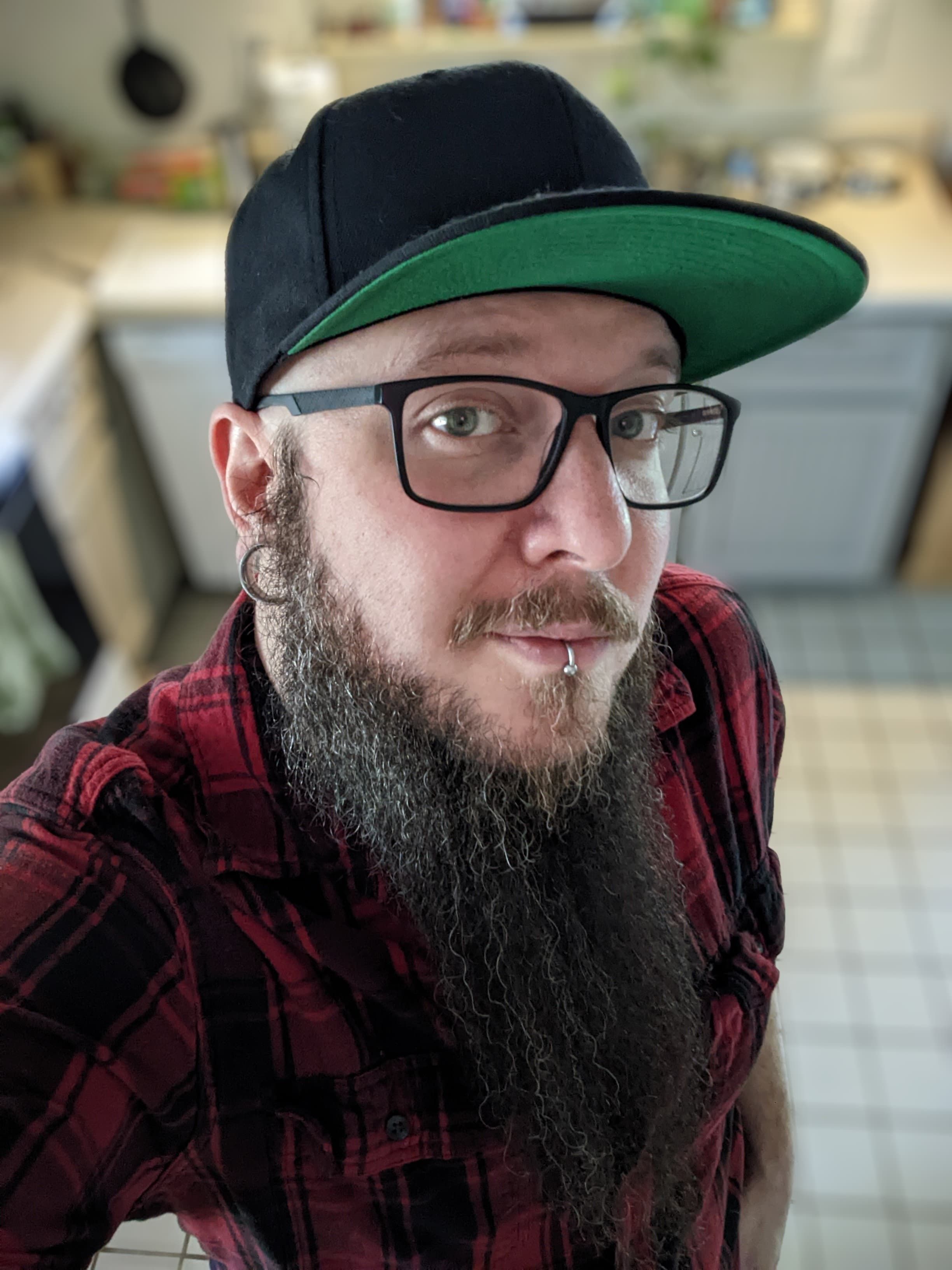 We had such a great time in Summerville this past Friday! We made lots of new friends and we hope we get to see you guys again real soon. Now I'm back home and it's time to get back to it. By the time you read this I will have completed our trailer for the brand new cover exclusively available on Patreon. You can go watch it on our YouTube channel. So excited with how it turned out! We even were able to play it live at the Summerville show. It was such a great request and we can't wait to see what you guys wanna hear next! For the remainder of the week I'm working on some spread sheets so I can finally file our taxes....I know I'm a little behind...lol. Just been so busy and hadn't found a solid chunk of time to get to it. But I'm grateful to be back home and have the opportunity to get all this finished up. I was even able to have a chill out and do nothing day when we first got back home. It felt so good!! We've got some time off coming up this next month and I fully plan to take full advantage. I've been in need of some good solid days to just kick back and relax. But of course I'm sure I'll end up working on something..lol. that's usually how the cookie crumbles. But until next week...as always....to anyone who reads this, I love you very much. -J
What's Up With Kyle...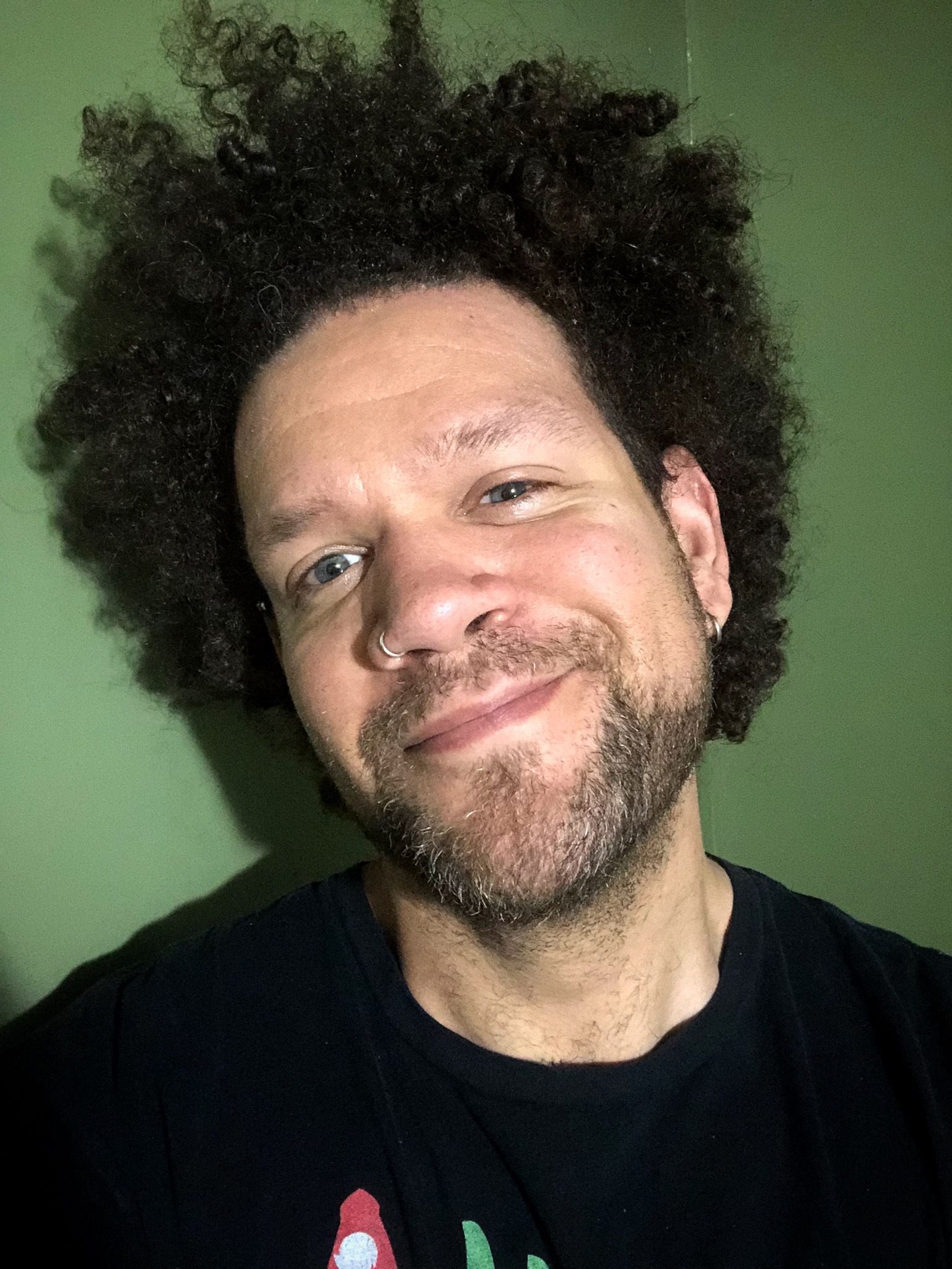 It was a great show last week in South Carolina! Thanks to everyone that came out. It was great seeing you! This week I'm getting stuff together for this week's podcast. We found this crazy story and it should make for a great time chatting. Be sure to tune in and hit us up in the live chat. Honestly, talking with people that tune in is what makes it fun so don't be shy! Here's the link to our channel: youtube.com/roshambeaux We also just released a trailer for a new cover song that made it in to the live show so check out the recent uploads!
This week I got a pretty cool opportunity to do some voice acting. A friend of mine is releasing a book next month and I got to voice one of the characters for a promo piece he's putting together. It was a lot of fun! I'm pretty used to recording my voice but voice acting is totally different from music. I have a new respect for the pros who do it all the time. I also finally got the new live guitar pedal board programmed. It was kind of a rush getting it together for the show in Atlanta and it felt a little foreign to me. Now that I've had some time with it, I've been able to make some tweaks to help it feel a little more natural for me on stage. I hope you're having a great week! 
-Kyle
Listen on Spotify!
Our podcasts are exclusive to YouTube for the time being but all of our original music is available on Spotify! Be sure to follow us so you can keep up with new releases and live tour dates!

Tune In On Thursday!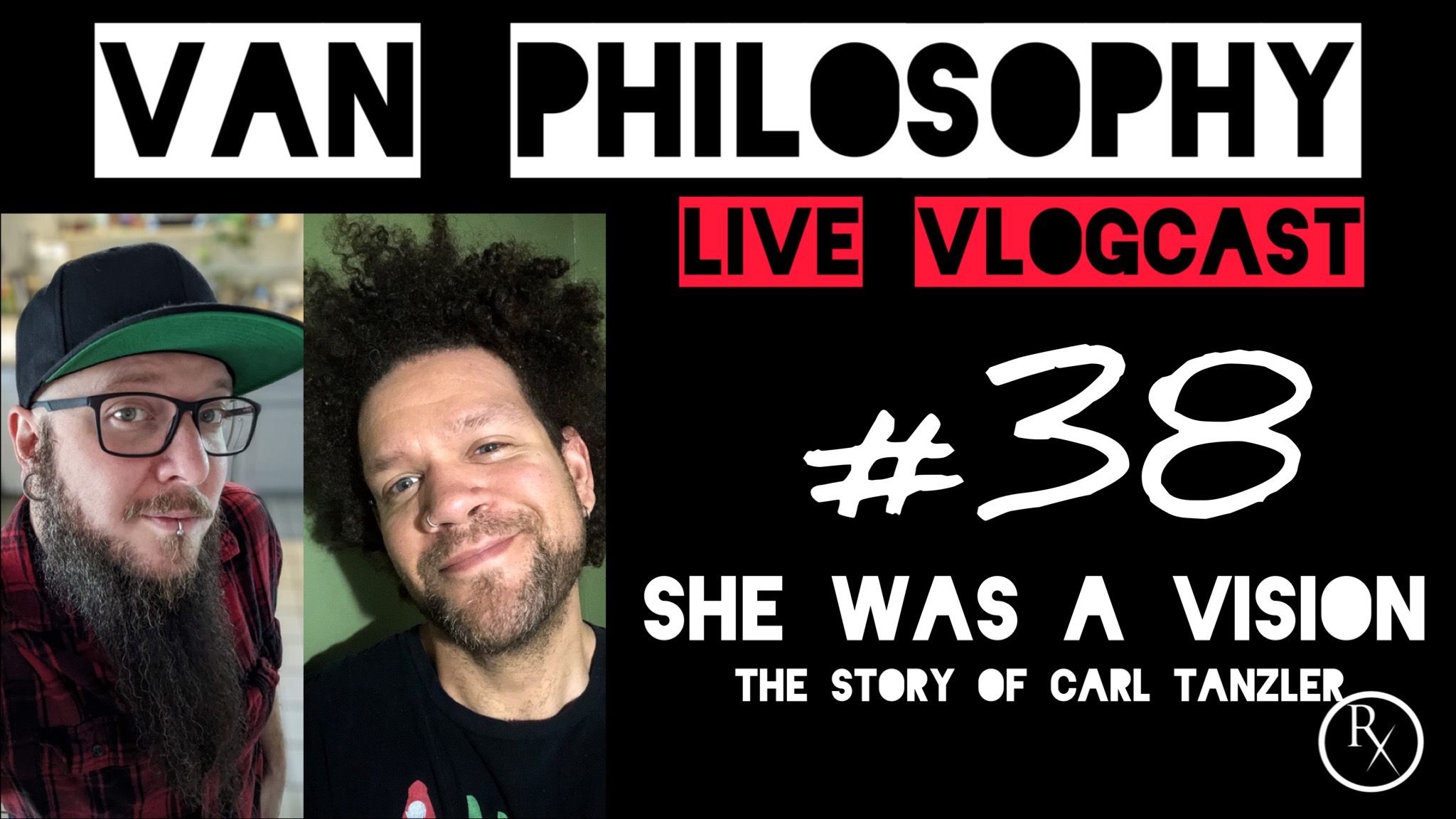 On the road we have to come up with things to do to keep us awake. Sometimes it researching scientific topics, history or just really weird stories. We have a really weird story for you this Thursday! Come tune in! youtube.com/roshambeaux
Merch!
There's not a lot of time left to get official Roshambeaux long sleeved apparel. Make sure you get yours before they're gone! Visit storefrontier.com/roshambeaux