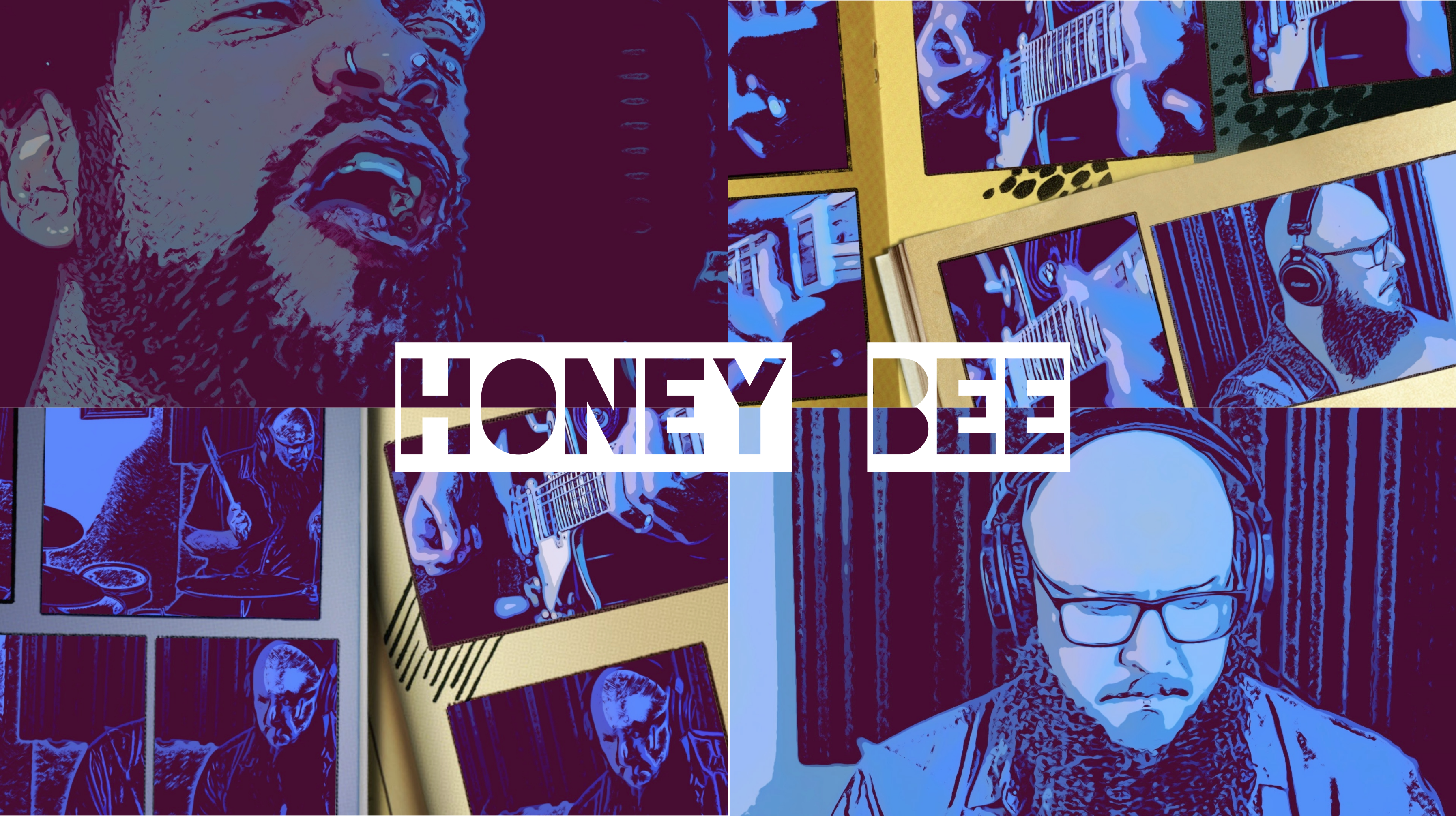 Hey RoshamFAM!
We're excited to show you some new music that hits YouTube today but first we'd like to thank everyone that's joined us on Patreon! We couldn't keep making music, videos and podcasts without you! Thanks for believing in us!
Special Thanks to: JT Villian, Christene W, Rachel E, Jeff C, Jimmy J, Sherry S, Andy K, Bill H, Phyllis F, Nadia M, Elvin B, Steve B, Nancy B & Renee T
Check out what we have waiting for you at patreon.com/roshambeaux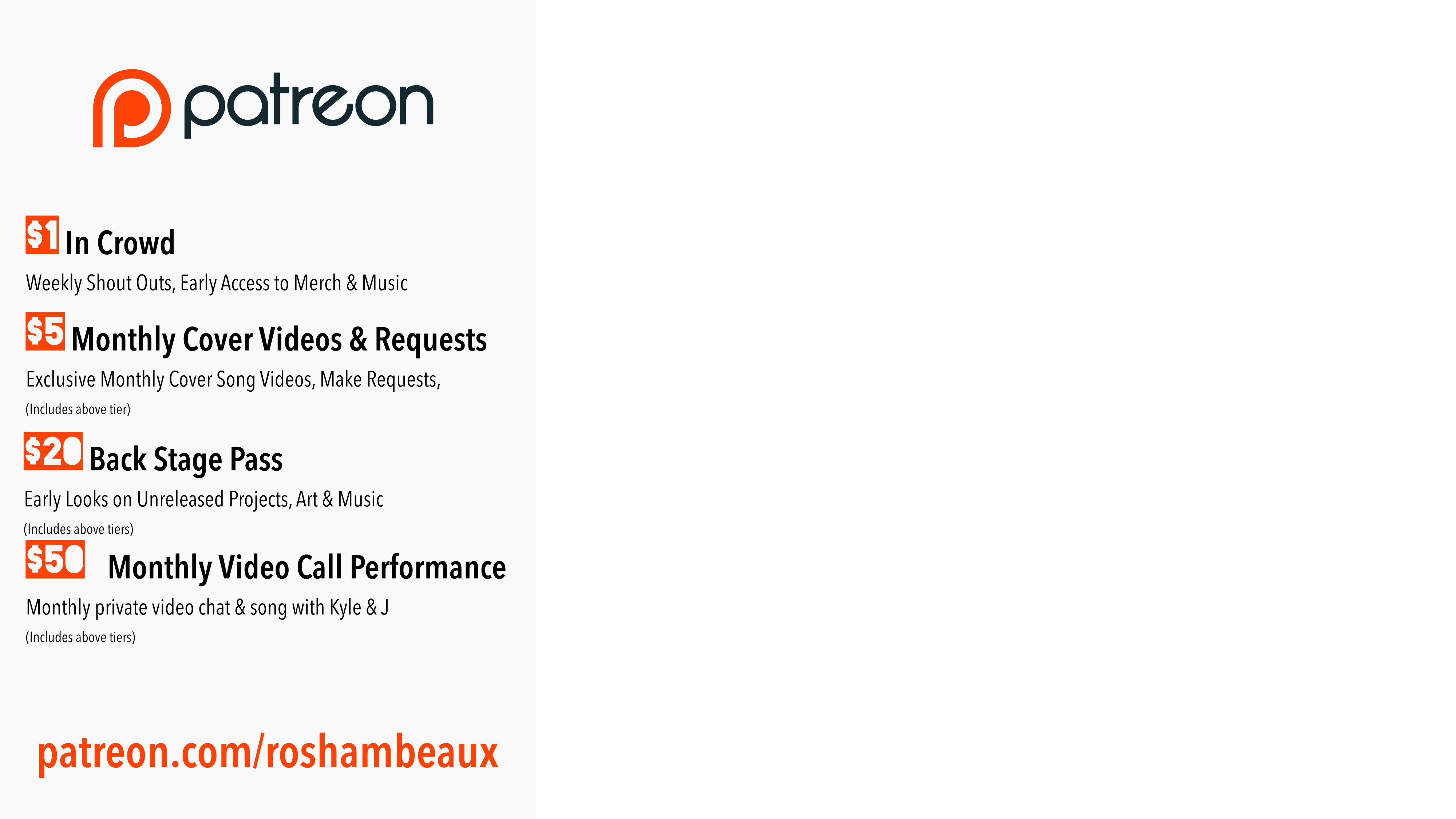 Honey Bee!
Big Thanks to our patron Renee T. for requesting this one! We had all sorts of ideas for this video and when it came down to editing we decided to go full comic action on it. We truly hope you enjoy our work and we will continue to try and keep things as fresh as possible. We will be posting our next request form soon. Cant wait to hear what ideas you have next! much love. -Ya Boys
Be sure to subscribe to our YouTube Channel! We release new music EVERY MONTH!
The Next Cover...
We've gotten your requests and we're working on the next cover this week! It's turning out great but you'll only be able to watch it if you're on Patreon. Now is a great time to join! We'll be dropping the next video very soon and taking requests for the next one! Join us at patreon.com/roshambeaux
Tune In Thursday!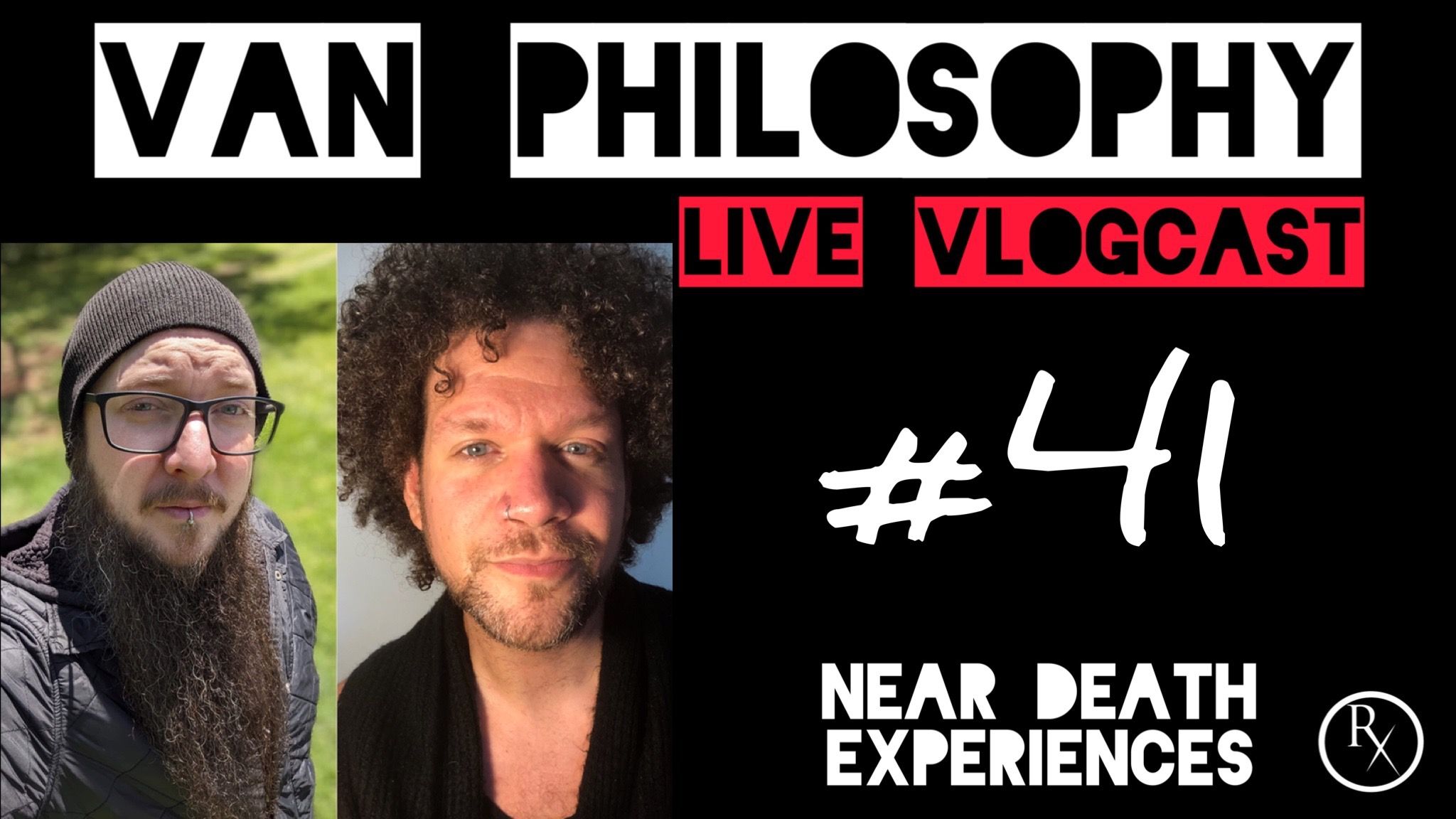 On the road we'd have to come up with creative ways to keep each other awake late at night after a show. What's better than a spooky story to keep you up at night? If you're a fan of creepy, strange and bizarre topics and stories done in a live interactive format, subscribe to our podcast "Van Philosophy" by following us at youtube.com/roshambeaux
This week we're talking about near death experiences, a topic requested by our patron on Patreon, Steve B. Tune in for some bizarre stories and a little bit of science sure to keep you up at night.
What's Up With J...
This past weekend was my birthday. The big 37. We had a super chill fire with friends and couldn't be more grateful to everyone that came out and shot the shit and shared stories around the fire. I'm also grateful for those of you who sent messages and comments. I felt so loved and lucky to have all of you in my life. I've been so busy the past few weeks with the shop and working on the new cover for you guys. I'm hoping I'll be able to finish it by the end of the week and we can shoot the video and then I can edit it to be out sometime next week. I also wanna give a shout out to Nancy for helping me out with some questions I had the other day. You are the best! No insightful post here this week....more of an expression of gratitude and an update on what I've been up to. But that's just how it goes sometimes. As always, to anyone who reads this, I love you very much. Hope you have an awesome week! -J
What's Up with Kyle...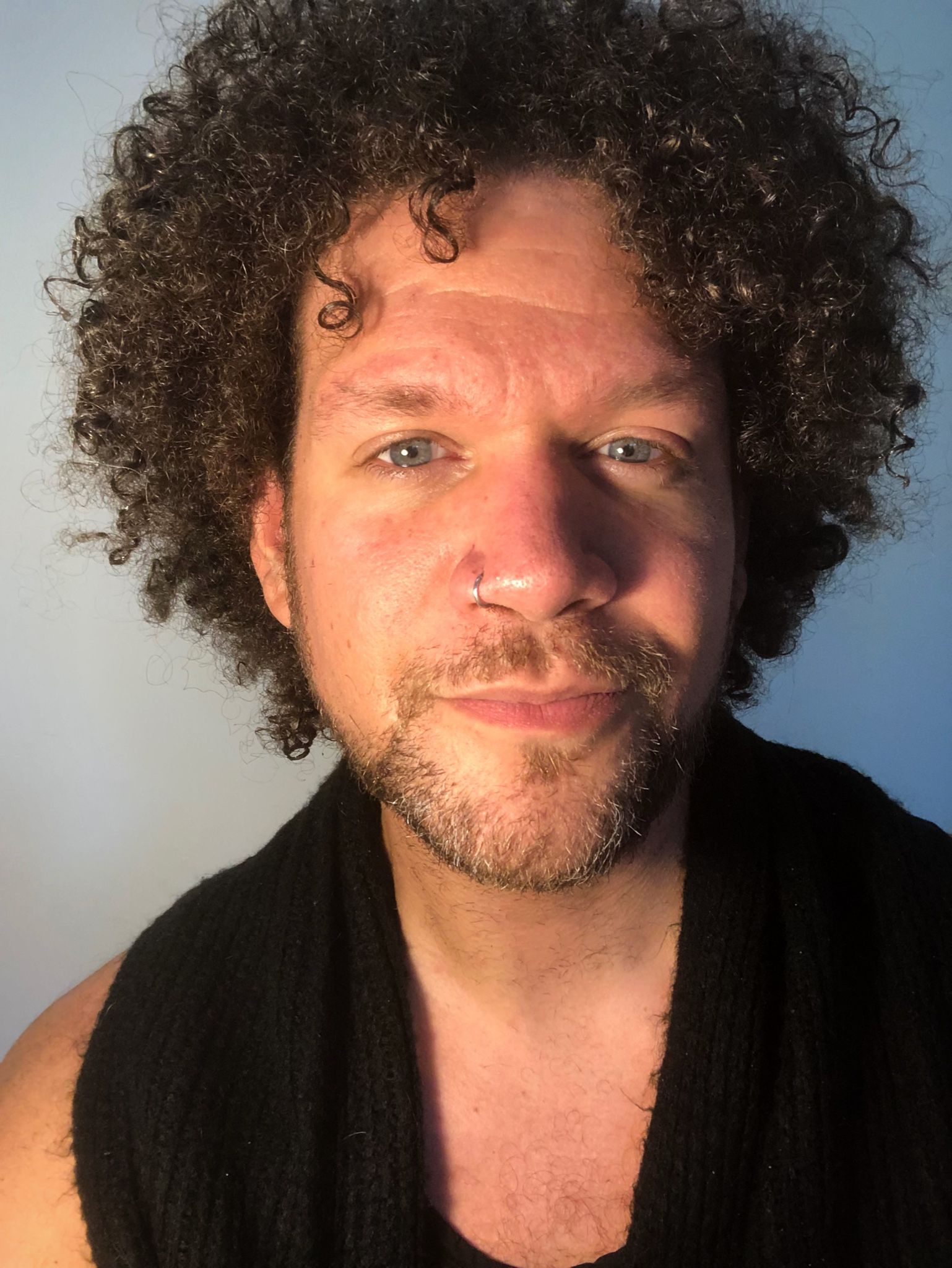 I've often struggled with the balance of feeling busy and actually being productive. Like a lot of people I imagine, when I feel busy I get less done and when I'm being productive, I don't feel busy. 
 
Last week I felt busy. While, I did actually get a lot done, I didn't feel very accomplished. This week, while I have a pretty decent list of things I want to accomplish but I don't feel particularly stressed about it.
I've found that when we allow ourselves to approach what we're doing with a sense of creativity, anxiety seems to disappear. I think it's the difference between knowing what you need to do verses remembering why you're doing it. 
 
I don't necessarily have a great handle on it but I've learned to be grateful for when moments like this come. I hope the next time you feel busy you're able to snap out of it and realize that when you act you create. I believe that's what we're here for. I'm not a particularly spiritual person, but I imagine that if there is something that created us, we're the closest to it when we create. 
 
-Kyle
Get Roshambeaux Swag On StoreFrontier!